Paquete de 3 certificaciones en Project Management & PMO | Practitioner & Executive Level (Matriculándose en el Programa Completo)
We invite you to actively participate in our events and take advantage of our unique promotional opportunities.  They provide an excellent opportunity to showcase your brand and build awareness.  They also provide an ideal platform for benchmarking, networking and new business development.
Paquete de 3 certificaciones en Project Management & PMO | Practitioner & Executive Level (Matriculándose en el Programa Completo)
Monday, August 8, 2022 8:00 AM - Friday, November 11, 2022 8:00 AM (AST)
Description
PM4PR

R3® | Project Management for Puerto Rico's Recovery, Reconstruction & Resiliency
Obtén certificaciones profesionales en Gerencia de Proyectos, Project Management Office (PMO) & Strategy Implementation dirigidas para miembros de empresas, organizaciones sin fines de lucro, cooperativas, municipios, agencias, entre otros.
En cada curso estaremos contextualizando el contenido a la realidad actual de Puerto Rico y a los requisitos impuestos por FEMA, COR3 y CDBG-DR para la creación de propuestas, definición, diseño, planificación, implementación y cierre correcto de cada proyecto.
Una vez matriculado, recibirá un user y password para tomar los cursos en línea, a la hora más conveniente.
Todos los miércoles se ofrecerán reuniones de repaso de los módulos, de 3:00 p.m. – 5:00 p.m.
Luego de culminar cada curso tendrá un periodo de un año para tomar el examen de certificación profesional en el enlace que se le proveerá.
Cursos en español.
Cursos de Project Management & PMO | Practitioner & Executive Level
Project Management Office Engineering (PMO-IG)
4 semanas: 20 horas de contacto | 8 de agosto al 2 de septiembre
Certificación avanzada para practicantes (Practitioners) en la gestión de proyectos en el área de ingeniería y construcción dentro del marco de las PMO con ejercicios prácticos del mundo real. Aprenderás a realizar el análisis de los servicios de una PMO de Ingeniería, cómo se deben realizar, y su alineación estratégica con la organización y por último plásmelo en su hoja de ruta (Strategic Roadmap).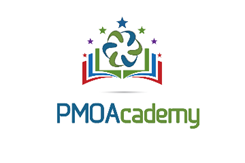 Project Management Office Setup (PMO-ST)
4 semanas: 20 horas de contacto | 5 de septiembre al 30 de septiembre
Certificación avanzada para Profesionales y Directores de PMO sobre cómo realizar un correcto análisis e identificar si la PMO está alineada con los objetivos estratégicos de la organización y/o en su defecto definir la mejor hoja de ruta que es básicamente la estrategia para reconducirla y alinearla. Diseñe la estructura actual de su PMO (CPMO) dentro de su organización y realice un análisis correcto para alinearla al PMO Strategic Roadmap para lograr una mejora continua.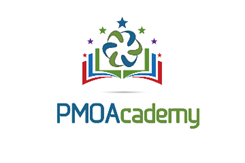 Strategy Implementation Institute Professional Certification (SIP)
5 semanas: 35 horas de contacto | 3 de octubre al 11 de noviembre
La Certificación SIP proporciona una guía paso a paso sobre cómo implementar una estrategia. Cubre las áreas claves que un profesional y ejecutivo en implementación de estrategia necesita conocer y describe las habilidades requeridas. Se basa en la Hoja de ruta de implementación de la estrategia (SIR). Explica las siete áreas del círculo exterior. Incluye ejemplos actualizados, como la implementación de una estrategia durante la pandemia. Presenta técnicas prácticas y fáciles de adoptar y mejores prácticas de organizaciones líderes en todo el mundo.

---
Recursos:

Puerto Rico
OKA Project Management & Strategic Leadership
Olga Dávila
Jesús (Nesty) Delgado, BSCE, MPM, PMDPro, ProgDPro, PMO-FO, PMO-BR
Jesús Rodríguez, PMP, PfMP, PMI-ACP, PMDPro, PMO-BR

Londres, UK
Pyramid learning
John Cropper, PMDPro Practitioner, ProgDPro

Montreal, Canada
PM4NGOs
Edson Marinho

Bruselas
Strategy Implementation Institute
Antonio Nieto, PMP, SIP

Barcelona
PMOfficers | PMO Academy
Leonardo Reyes, PMP, PMO-FO-BR-ST-SR

Texas
PROCORE
Luis M. Herrera
Para detalles adicionales, puede llamar al 787-641-4455.
Images
Pricing
Bundle for Project Management &
PMO Practitioner & Executive Level
(Matriculándose en el Programa Completo)
•All 3 Courses/Certifications (Socios) y NGOs: $1,850.00
•All 3 Courses/Certifications (No Socios): $2,000.00
Monday, August 8, 2022 8:00 AM - Friday, November 11, 2022 8:00 AM (AST)